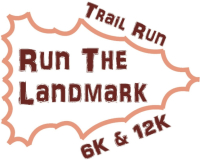 Can I run/walk with a stroller?   
No, the trail terrain and trail width will not accommodate strollers during the run.


Can I run/walk with my dog?
For the safety of all participants, we ask that you do not run with your dog. Supervised dogs on a leash are welcome with spectators in Mille Lacs Kathio State Park.


Can I spend time at Mille Lacs Kathio State Park after the race?
Absolutely! Mille Lacs Kathio is full of fall beauty to explore, including a 100-foot observation tower.


Will all participants get a t-shirt?
Participants who are registered by 11:59 pm on September 23 are guaranteed a race shirt. We recommend that participants register in advance.


Can I register the day of the race?
Yes, participants can register and pay by cash or check at race headquarters at the Picnic Area on race day.


What if I cannot attend the race?
No refunds will be provided if you are unable to participate on race day.


What if it is raining on race day?
We intend to hold the race, rain or shine; please dress according to the weather. However, the race directors reserve the right to delay, suspend or cancel any part or all of the event if weather conditions deem it dangerous to the participants or harmful to the course.